LEANER. STRONGER. FITTER.

Join thousands of guys using my SHREDDED workout program to
build muscle, lose fat and unleash their power.


GET STRONGER NOW >>
Seeing little or no results from hours at the gym?
Guessing your way through workouts, needing a change but not sure what?

Not knowing what to eat, how to use cheat meals or what you actually need to get shredded?

Exhausted from all the misinformation, knowing you need something to motivate you, and that'll keep you SHREDDED ALL YEAR ROUND?
I hear you.

Training hard and not seeing results sucks.
There's so much to learn, so many exercises, diets, vitamins supplements... the list is endless.

... and most guys give up in weeks in sheer frustration. Or even, keep going for literally years with bad advice meaning little or no progress.

It sucks!

That's why if you're serious about results, you need to have a plan of attack, an evidence-based strategy to be able to achieve your body composition goals.

Today, allow me to introduce to you to the program that consistently works to achieve MASSIVE RESULTS for guys looking to strategically build a lean, muscular physique…
… the exact program I used to get shredded in only 8 weeks and that has helped thousands of men around the world build muscle, burn fat and get leaner (at the same time).
My Transformation following the SHREDDED program
Dropping 10.8kg and to 8% body fat in 8 weeks.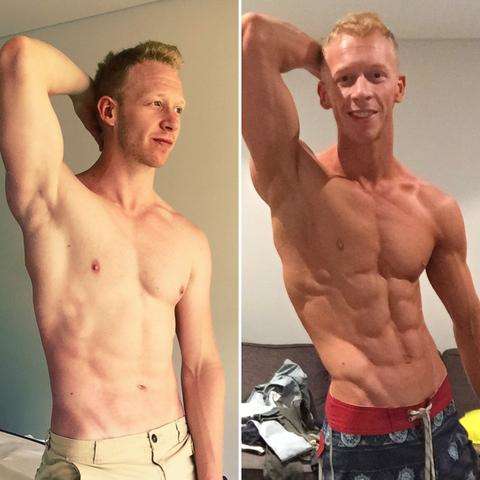 The World's Best 12 Week Workout
Plan to Get Ripped...
Think you can't burn fat WHILE building muscle?

Think again.

SHREDDED gives you the EXACT PLAN to follow in order to do just that.

It shows you exactly how to train and eat in order to get results as fast as possible.

Perhaps you've seen or tried these before...

✘ Choosing any exercise, just because the machine is available...

✘ Picking any rep range and number of sets without an overall strategy...

✘ Doing the same workout every day for however many years...

✘ Throwing weights up or down at any speed, ignoring the importance of tempo...

✘ Guessing your way through workouts...

✘ Losing motivation halfway through a workout and walking out early...

... All the while never knowing if you'll see any results from your efforts.

Let me tell you: there is a much better way.

You can build muscle AND burn fat.

You can get lean and muscular and shredded.
But for changes to be seen, you must follow results-based training, nutrition and supplementation protocols purpose-built for getting shredded.

SHREDDED is the answer.
The Most Trusted Program Available
for Men to Get Shredded
SHREDDED is made for men wanting to get lean, muscular and shredded in the shortest possible time using a powerhouse of insider knowledge and support to get results.
How to Build Muscle, Lose Fat & Stay
Lean All Year Round
1. THE SHREDDED WORKOUT ROUTINES
SHREDDED utilises the best evidence-based training protocols to advance your performance, fitness and aesthetics. These aren't just any workouts you can simply find by searching; these are formulated and intrinsically designed to get you shredded, down to every last exercise, rep and tempo.


✔ Complete workout routines for 12 weeks
✔ Work all over body including chest, back, posterior chain, shoulders, abs, calves & more!
✔ Exercises, sets, rep, tempo, rest periods — all laid out, all you need to do is follow
✔ Multiple phases over the 12 weeks to ensure continual progression

In short: the SHREDDED workout routines provide you with everything you need to build muscle, burn fat an get shredded.

No more guessing, no more stabbing in the dark trying to see results; I've got you covered.
2. THE SHREDDED DIET & NUTRITION PLAN
The SHREDDED Diet & Nutrition Plan breaks down everything men need to build and maintain muscle while getting leaner and shredded:

✔ Best food sources for carbohydrates, fats and protein
✔ Best cheat meals, when to have them and why
✔ What to eat on training days vs non-training (rest) days
✔ What exact portion size to be eating of each food source
✔ How to scientifically calculate your macros to get shredded
You'll also receive sample diet plans each week from my own personal training plans, including macro-breakdowns, that coincides with the workout plan. Truthfully, this guidance alone can be enough to start seeing six pack abs.
Get all my nutritions tips and secrets to get lean, muscular and shredded with the complete SHREDDED nutrition guide and sample diets!
3. VITAMINS & SUPPLEMENTS TO GET SHREDDED
Supplements, vitamins and digestion can play a huge role in overall body composition. But what exactly are the BEST supplements to get shredded? With so much misinformation and nonsense products, it's near impossible to know what's worthwhile…
That's why I included my complete SHREDDED supplement guide, containing everything you need to know about vitamins and supplements to maximise results:

✔ The exact (natural) vitamins to take that can improve digestion, recovery and overall health
✔ When to take these supplements in timing with meals, how much to take and how often
✔ Unbiased recommendations for protein powders, intra-workouts and pre-workouts
With so many questionable products to "lose weight and get ripped", this guide gives you the straight-forward answers that can allow you to improve digestion, decrease muscle and joint soreness while optimising your progress.
4. ACCESS TO THE SHREDDED COMMUNITY
No more trying to get shredded alone.

When you join, you get exclusive access to the SHREDDED community -- a community of people just like you on their journeys to build lean muscle, get shredded and maintain their physiques.

Be supported by me and fellow members who have been in your exact situation sharing tips, advice and encouragement to help you with your journey.

Stay motivated, accountable and see greater results.

When you join, you're not just a number, you become part of the SHREDDED family.
In Short: SHREDDED is the only program that gives you the exact workouts, knowledge and support you need to build muscle and get shredded.
The SHREDDED Program is taken from over 12 years training
and competitive bodybuilding experience, allowing men of all
sizes to see head-turning body changes quickly.

The SHREDDED Program uses all my techniques, secrets and
tips to get and stay lean all year round while becoming
stronger and increasing performance.

Sign up to SHREDDED today and get ready to...

✔ Build muscle, burn fat and get leaner
✔ Become leaner, more muscular and shredded
✔ Stay lean and shredded all year round
✔ Increase confidence
✔ Look and feel great!

Whether you are new or an experienced gym-goer, my 12 week
program to get ripped will give help you achieve your best
physique to date.

Ready for change? Get started now!
Let's Get Started!

Today, get instant access to the world's most trusted workout
program for men to get SHREDDED.


✔ $79.95 USD ($0.95 per day)
✔ 12 Weeks of SHREDDED Workout Routines
✔ Complete SHREDDED Nutrition Guide + Cheat Meal Guide
✔ Sample Diet Plans for Training + Non-Training Days
✔ Best Vitamins & Supplements Guide
✔ Access to the Shredded Training Community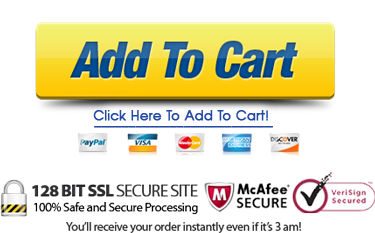 FAQ
How do I order?
Simply
click here
and complete checkout with Paypal, credit card or other methods.
What happens after I complete checkout?
After checkout, you'll instantly receive an email with your personalised copy of the SHREDDED program. You're also able to log in and download any time.

Then, every week for 12 weeks you will be automatically emailed your new program for the week ahead.



How do I access the Shredded community?
You will be sent your personal invitation within 24 hours of joining to your registered email address.

Any other questions? Contact us anytime.

Get started today!